Maybe you've noticed some announced Blu-ray movies include a "Digital Copy" for download onto portable devices like video iPads and iPhones. How does this work? Could I transfer this movie version to my son's Android phone? Or to my computer via the media center? Or do I need a Blu-ray drive in my computer to access this movie file? The following passages explain this.
How does Blu-ray Digital Copy work?
Digital Copy on Blu-ray discs works like this: in many new Blu-ray packages, you'll have the Blu-ray disc, a Digital Copy Disc, and a small card with a code on it. When you insert the Digital Copy Disc in your computer, you'll typically get an auto-loader for the movie, and it will give you the ability to transfer a DVD resolution copy of the movie to your computer after you entering the access code coming with the Blu-ray packages. The movies are in one of two DRM-laden formats: iTunes MPEG4, or Windows Media Player WMV.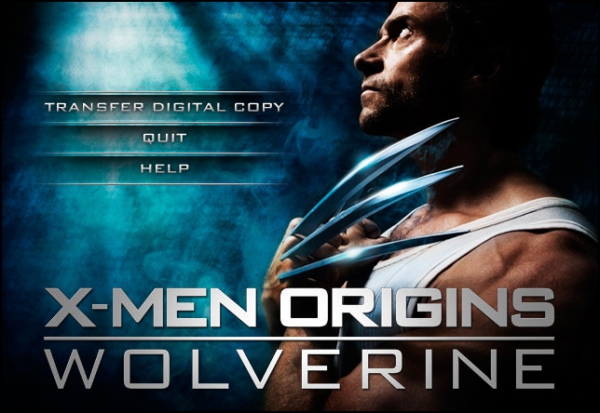 What am I allowed to do with the Digital Copy?
You can transfer the movie backup from digital copy to iTunes or Windows Media Player, sync with Apple portable devices like iPads, iPhones and iPods. You can also sync to Apple TV. Some movies can be transferred to ZuneHD for playback as well.
What if I want to put the Digital Copy movies to Android tablet?
Unfortunately you can not. Film makers use DRM (Digital Right Managemet) to protect their copy-right. DRM is a technology used by content providers to control how the digital music and video files you obtain from them are used and distributed. This prevent you from watching the movies with an unauthorized media player or portable device. So far only Apple's iPad, iPhone, ATV, iPod and Microsoft's Xbox and Zune get authorization.
Any tool to get around DRM?
YES. DRM-removing tool varies. A recommend one is ChewTune, a recent release handling iTunes DRM-protected videos and Windows Media DRM contents. Or you may rip movie off Blu-ray Disc when/if you have a Blu-ray Disc drive.  In this way you can get up to 1080p HD videos with very high quality or lossless copy of original Blu-ray movie.